Responsibilities of Data Azure Engineer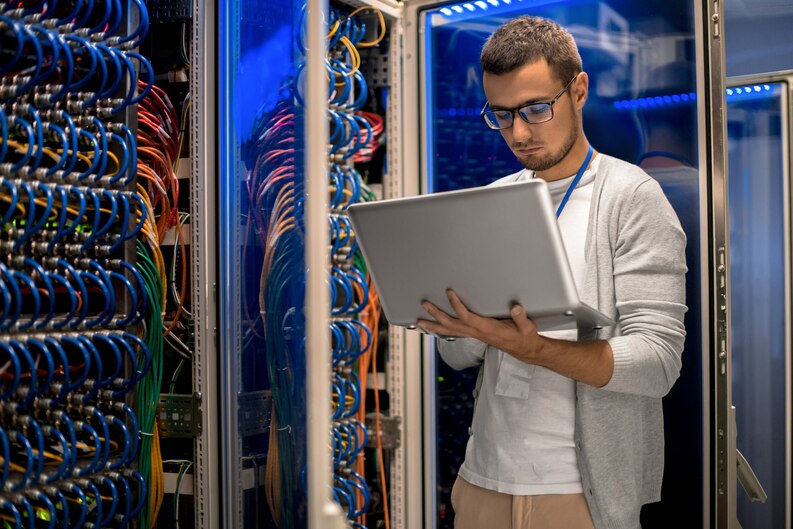 Who is an Azure Data Engineer?
An Azure Data Engineer is a professional who specializes in designing, developing, and managing data solutions within the Microsoft Azure cloud platform. This role revolves around creating and maintaining data pipelines, data warehouses, and data lakes, ensuring that organizations can efficiently store, process, and analyze vast amounts of data.
Roles of Azure Data Engineer
An Azure Data Engineer plays a pivotal role in designing, building, and maintaining data solutions within the Microsoft Azure cloud ecosystem. This role involves handling various data-related tasks, including data integration, transformation, storage, and management, to ensure that organizations can effectively gather, process, and analyze large volumes of data.
Key responsibilities of an Azure Data Engineer include:
Data Integration: Connecting and integrating data from diverse sources into Azure-based systems. This includes databases, applications, and external data streams.
Data Storage: Managing data storage solutions such as Azure Data Lake Storage, Azure SQL Data Warehouse, and other Azure-based data repositories.
Data Processing: Leveraging Azure services like Azure Databricks and Azure HDInsight for data processing, analytics, and machine learning tasks.
ETL (Extract, Transform, Load): Developing ETL processes to extract data from source systems, perform necessary transformations, and load it into target data stores.
Data Security: Ensuring data security and compliance by implementing access controls, encryption measures, and monitoring data access.
Performance Optimization: Fine-tuning data solutions to achieve optimal performance and scalability, especially in a cloud-based environment.
Monitoring and Troubleshooting: Continuously monitoring data pipelines and addressing any issues or errors to maintain data availability and reliability.
Collaboration: Collaborating with data scientists, data analysts, and other stakeholders to provide them with the data they need for analytics and reporting.
Automation: Implementing automation for data-related tasks to streamline operations, reduce manual effort, and enhance efficiency.
Azure Data Engineer Salary in India
Azure Data Engineer salary in India ranges between ₹ 4.0 Lakhs to ₹ 14.5 Lakhs with an average annual salary of ₹ 7.5 Lakhs. Salary estimates are based on 3.7k latest salaries received from Azure Data Engineers.
Azure Data Engineer Salary in the USA
Conclusion
The role of a Data Azure Engineer is undeniably critical in the modern data landscape. These professionals serve as the architects of data solutions, ensuring that organizations can effectively harness the power of their data within the Microsoft Azure environment. With their expertise in data integration, transformation, storage, and security, Data Azure Engineers facilitate data-driven decision-making, enabling businesses to gain a competitive edge and thrive in the digital age. As the demand for data engineering expertise continues to grow, these skilled individuals play an integral role in helping organizations maximize the value of their data and drive success in the Azure cloud ecosystem.
Sign up for news and insights from Pangaea X
It's free and easy to post your project
Get your data results fast and accelerate your business performance with the insights you need today.