Connect. Communicate. Collaborate.
The world as we know it is changing the way we work must naturally evolve. Adaptability, resilience and interconnectedness, these are the very attributes that have built the foundation of Pangaea x.
We are more than just another online aggregator for a specialised talent pool in data analytics. We are Pangaea X, and our aim is to transform the way you search, find and connect with data analysts all over the world.
Whatever it is you are looking for when it comes to the world of data, we are sure you will find it here, on our online digital supercontinent.
Consider us the "Pangaea" to your "X". Start with us today!
5-Star Reviews by Clients
About Our Founder
"Tech Entrepreneur of the Year"
TECH INNOVATION AWARDS ME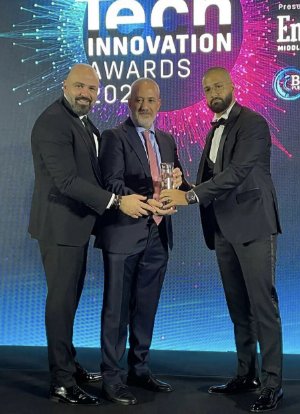 I hold a Bachelor of Science in the field of Computer Science from Queen Mary University in London and a degree in the field of Business/Managerial Economics from the London School of Economics and Political Science (LSE).
I am passionate data analytics professional with over five years of experience in risk advisory management across multiple sectors and industries.
Prior to launching my own company, I spent over three years as Risk Advisory Consultant, with one of the four largest consultancy firms in the world, Deloitte. I also worked as a Consulting Manager for a data analytics specialized consultancy firm, where my role included managing & growing the business, building a client base for numerous different services such as BI gap assessment, analytics roadmap development, process automation, predictive analytics as well as many others. I then went on to become the Head of the Data Analytics Department for an international Security & Defense consulting firm, Aeromaritime, where I developed my knowledge further.
Our Values
These are the very attributes that have built the foundation of Pangaea X.
Adaptability
Resilience
Interconnectedness
Frequently Asked Questions
What is Pangaea X all about?
Pangaea X is more than just another online aggregator for a specialized talent pool in Data Analytics. Our aim is to transform the way you search, find and connect with Data Analysts and jobs all over the world.
How much does Pangaea X charge?
Pangaea X charges the freelancer 17.5% service fee for every booking. This fee goes towards maintaining and covering the cost of keeping the platform live and updated as well as developing new features for our users to benefit and unlock a world of possibilities when it comes to their projects.
How is Pangaea X different from other platforms?
Pangaea X is dedicated to the data professionals who work with data in daily life. No matter the domain, industry or companies. We vet our freelancers with a system that ensures we are offering our community the very best of the best.
Who can enrol on Pangaea X?
Freelancers - Any data professional that is looking for a data related project, a side venture or a short-term project.
Client – If you are looking for a freelancer for your projects, as per your budget, or looking for a skilled data professional as per your requirements, this is your platform.
What kind of projects can you find on Pangaea X?
Anything, and everything related to data: Data transformation, ETL, Data visualization, Machine learning, and technical writing to name a few.
It's free and easy to post your project
Get your data results fast and accelerate your business performance with the insights you need today.
Connect, communicate, collaborate.
powered by LinkedIn
Don't get left behind!
Sign up to our monthly newsletter for industry and insights within data transformation.
We promise not to spam you.