Top 7 Business Intelligence Platforms in 2022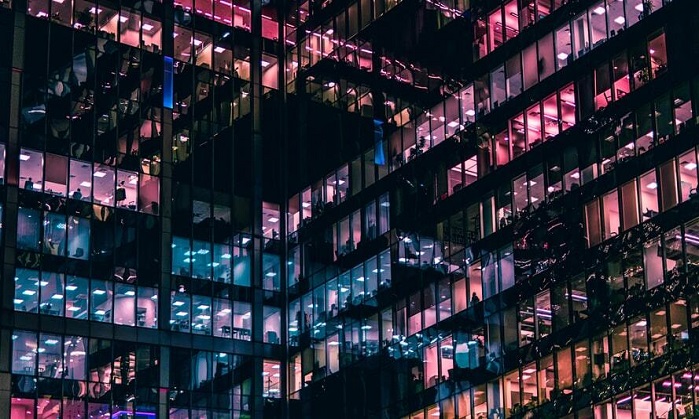 For companies researching how to supercharge their data analysis capabilities, the range of available business intelligence group platforms can be overwhelming. It's easy to see why many businesses never explore or experiment with the different options, instead staying with a generic tool. This inevitably means their data journey never truly reaches its potential.
But it doesn't have to be that way.
Gartner, Inc., is a global research and advisory firm providing information, advice, and tools for leaders in IT, finance, HR, customer service and support, communications, legal and compliance, marketing, sales, and supply chain functions.
Gartner has produced a list of its current top recommendations for analytics and business intelligence platforms – technologies that help businesses gather, understand, and visualize their data. These platforms serve as the backbone of a company's business intelligence strategy, using data to make better decisions.
Best analytics and business intelligence (BI) platforms in 2022 by Gartner
1. Microsoft Power BI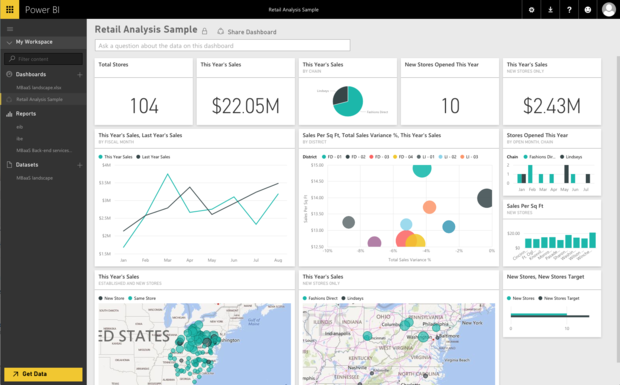 Many people's top choice of platform for good reason, Microsoft Power BI is an analytical service that provides interactive data visualization and business intelligence capabilities, with an interface which is simple enough for an end user to create their own reports and dashboards.
Power BI integrates with the current applications in your existing business environment, allowing you to analyze and create rich personalized dashboards. An especially interesting feature is that Power BI supports collaboration between disciplines – different users can work together to create visualizations within the app, then publish them for viewing by their audiences.
A strong customer-centric model means that there is minimal need for technical support or programming language, continuing in the user-friendly tradition of Microsoft.
2. Tableau: Prep, Desktop, Server & Online, Mobile
Tableau is a leading visual analytics platform which aims to help anyone see and understand their data, whether they are an analyst, data scientist, student, teacher, executive, or business user.
Tableau tends to be heavy on research and development, meaning new releases happen fairly often. This can be seen in the many versions that they provide, with their Mobile version being an excellent way to take data anywhere.
In their suite, Prep provides a visual and direct way to do self-service data prep. The user combines, shapes and cleanse their data, ready for analysis. This is then used as input for Tableau Desktop.
Desktop can extract from or connect to any major data source. With user-friendly interfaces, users can create tailored visualizations, which are a real strong point for Tableau.
Tableau Online is the side of the analytics platform fully hosted in the cloud, where the user's dashboards can be published and shared with anyone. What makes Online stand out is its ease of access from a browser or on mobile.
3. Qlik Sense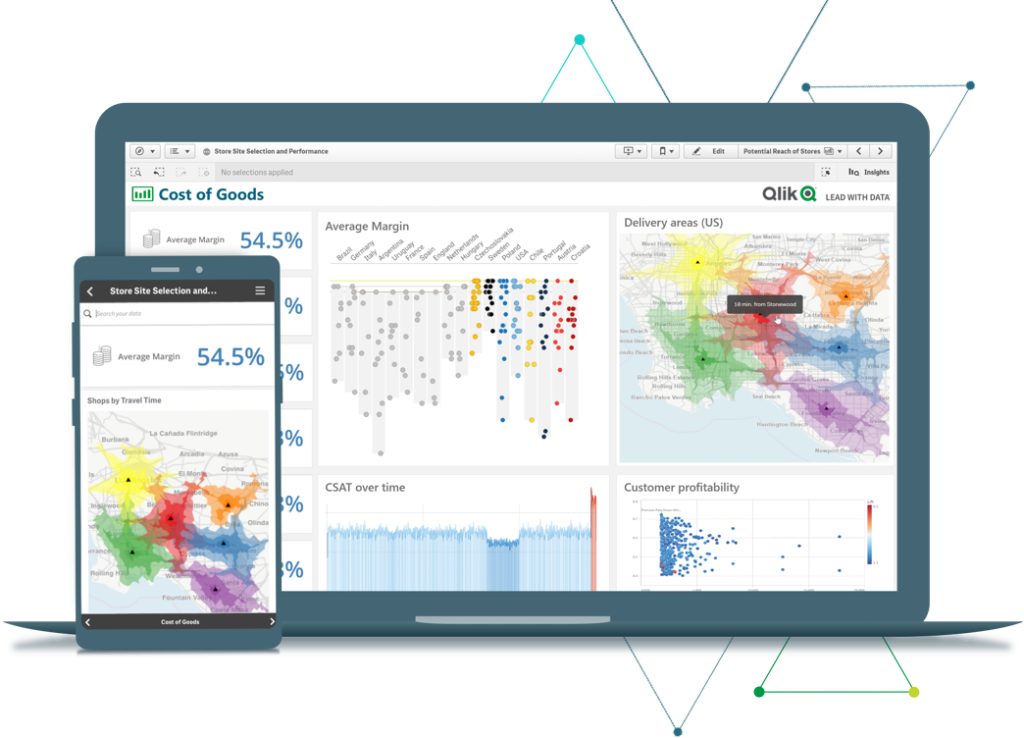 An established player in the BI field, Qlik declares its Qlik Sense platform to be a one-of-a-kind analytics engine with AI that empowers any user to find insights that query-based BI tools might miss.
Unlike its other iterations, which tend more toward guided analytics, Qlik Sense is the right tool for self-service visualizations, enabling a 'data exploration' with its user-friendly interface and drag-and-drop functions.
It prides itself on being faster and more intuitive than its competitors, and while some might lean towards other platforms for really top-tier visuals, there is a reason why Qlik has been a Gartner Magic Quadrant Leader for Analytics and BI platforms for 11 years in a row.
4. SAP BusinessObjects BI Suite
A suite for data reporting, visualization and sharing, SAP BusinessObjects BI Suite is the on-premise BI layer for SAP's Business Technology Platform.
With an emphasis on their flexible architecture and query-based approach to data, SAP BO can integrate data with Java and Microsoft SharePoint – just two examples of many – and publish its BI data to anyone.
Emphasis on self-service means that this is a broad-range option for business intelligence, with the possibility for users to analyse data from multiple sources, in multiple formats.
5. Sisense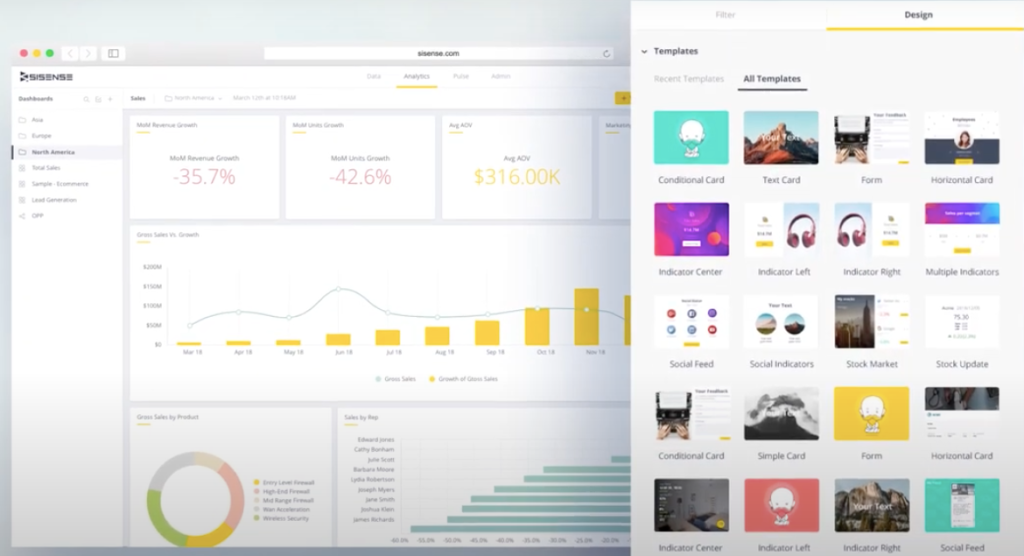 Sisense is another helpful business intelligence tool that is used to collect, manage, report and visualize complex data. It is favoured by companies with very large and complex data sets, such as in the financial and healthcare industries.
Sisense users report that this business intelligence platform has fast implementation and time-to-insight. Its innovative in-chip technology means that large volumes of data from many sources can be processed easily.
The dashboard is managed and published in the web environment, which is completely functional on any device that has a browser, including tablet and mobile.
6. SQL Server Reporting Services (SSRS)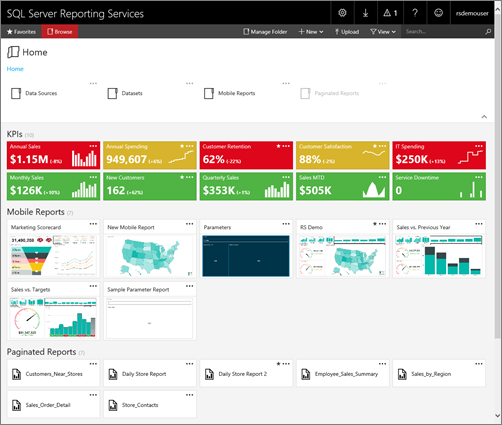 SSRS is a reporting software used for the creation of interactive and printed formatted reports. Widely used, SSRS is hailed as the reporting tool that doesn't require technical specialists: users can drag and drop graphic icons to create the report, rather than writing code.
Administered via a web interface, the on-premise tools and services allow users to create, deploy and manage mobile and paginated reports with table-form information such as graphs, images and charts. Reports can be monitored, manipulated and extracted, generating insights from one point of access while using a number of data sources.
7. TIBCO Spotfire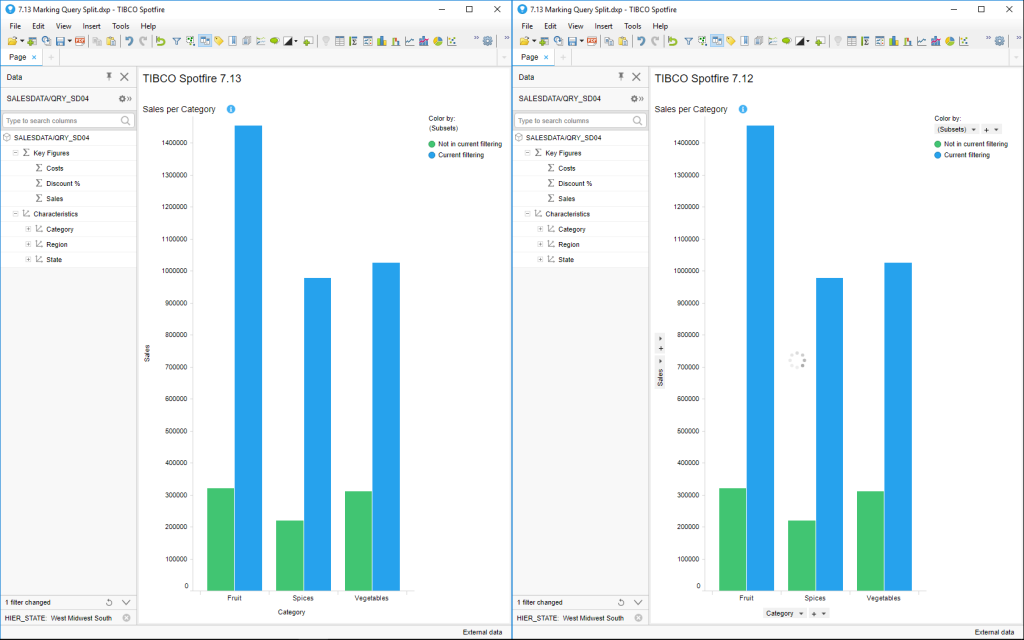 Around since the 90s but acquired by TIBCO in 2007, this analytics platform is widely used for self-service data analysis because it is known to be reliable, flexible and scalable.
Users report appreciating that it provides a framework to integrate incompatible systems, connecting with over 25 possible data sources.
Spotfire comes with built-in capabilities for statistical analysis and modeling right from its dashboard, which is an advantage over other business intelligence platforms that don't feature this as strongly.
Spotfire is a visualization tool that can combine the data into a single data set and get a holistic view of the data with an interactive visualization.
Users will appreciate TIBCO Spotfire because of its simplicity relative to other business intelligence platforms. The fact that data is streamlined into one overall analysis will be a strength for users who require more scaled-back, impactful visualizations, while retaining interactivity.
To conclude, there are indeed a wide range of business intelligence tools out there, and all have their loyal users and a proven track record of providing solutions for data analysis. But once you have established what your goals are for your data journey, it will be easier to narrow down which business intelligence platform will be the best for your organization.
It's free and easy to post your project
Get your data results fast and accelerate your business performance with the insights you need today.