How Data Analytics Has Transformed SEO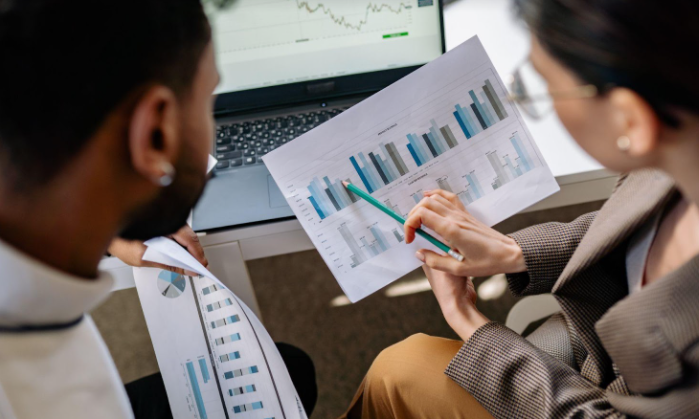 Data analytics has seen major growth because it allows businesses to acquire crucial insights from large amounts of data. For example, American Express was one of the first businesses that collected and interpreted data in real time so that they could set up fraud detection systems and quickly respond to cyberattacks. Meanwhile, Amazon and Walmart have been using data analytics to understand the purchasing patterns of consumers so that they can improve their inventory management and marketing strategies.
Data analytics is a crucial tool for companies who want to improve their business practices, one of which is their search engine optimization (SEO). Businesses can use data analytics to improve their SEO strategy through the following:


Better Data Visualisation
Businesses have to gather large amounts of information about their content and target audiences to establish connections between the two. But despite containing relevant information, large amounts of variable data can be confusing for professionals who don't know how to organize them with the proper tools. Recognizing the magnitude of data, ToolBox Marketing recommends that businesses utilize data visualization to uncover patterns, trends, and correlations within the information. Data visualization helps in distilling complex data into insightful information that are easily comprehensible and consumable. Through data analytics, the information about the audience can be organized into valuable insights that guide businesses in connecting with their target consumers and improving their SEO strategies.


In-Depth Audience Insights
After creating visualizations of information, businesses can gain in-depth insights about their audience through the harnessed data. For instance, Google Analytics can help you get a better understanding of your audience by providing you with organized data on demographic information such as age, gender, and location.
These data are crucial in helping you adjust the messaging strategy of your campaigns so that you can better facilitate the traffic of your target audience into your website. Besides helping you get a profile of your audience, data analytics can also uncover any weak points that are affecting your search engine ranking conversion rates. Data about your loading time, bounce rate, response errors, and redirects can help you streamline your approach and direct organic traffic to your website.


Comprehensive Keyword Audits
Keywords are foundational in SEO strategies, since these words and phrases direct your target audience towards your website. Unfortunately, without proper data analysis, businesses may end up utilizing underperforming keywords that don't drive relevant organic traffic. As such, Ayima points out how keyword research is a crucial part in the SEO strategizing process. It utilizes both standard discovery processes and competitive gap analysis to ensure that your strong content can be further optimized with keywords that are connected to your business. Instead of conducting several rounds of trial and error, data analysis can narrow down the most effective keywords that will help you achieve relevancy on search engines.


Improved Conversion Rates
Finally, data analytics has transformed SEO because of the role these insights play in improving conversion rates. In fact, one of our articles here on Pangaea X discusses how companies using data-driven strategies experience up to 20% increase in revenue and 30% in cost savings. Data analytics allows you to make data-driven decisions to improve efficiency and increase conversion rates across the board. The end result is more personalized and more effective marketing campaigns that are relevant to your consumers. Furthermore, data analytics can help you reduce errors, so that you can further optimize your revenues.
Data analytics has transformed SEO by providing data visualization, in-depth audience insights, comprehensive keyword audits, and improved conversion rates. With rich insights informing SEO strategies and larger campaigns, modern businesses can now make more data-driven decisions that translate into revenue.
Content specially written for pangaeax.com
Content by: JBancroft
Sign up for news and insights from Pangaea X
It's free and easy to post your project
Get your data results fast and accelerate your business performance with the insights you need today.